All That's Left to Say
Author: Emery Lord
Call Number: Y FIC LOR
Reviewer: Jody Helme-Day, Teen Librarian
Date: December 4 2023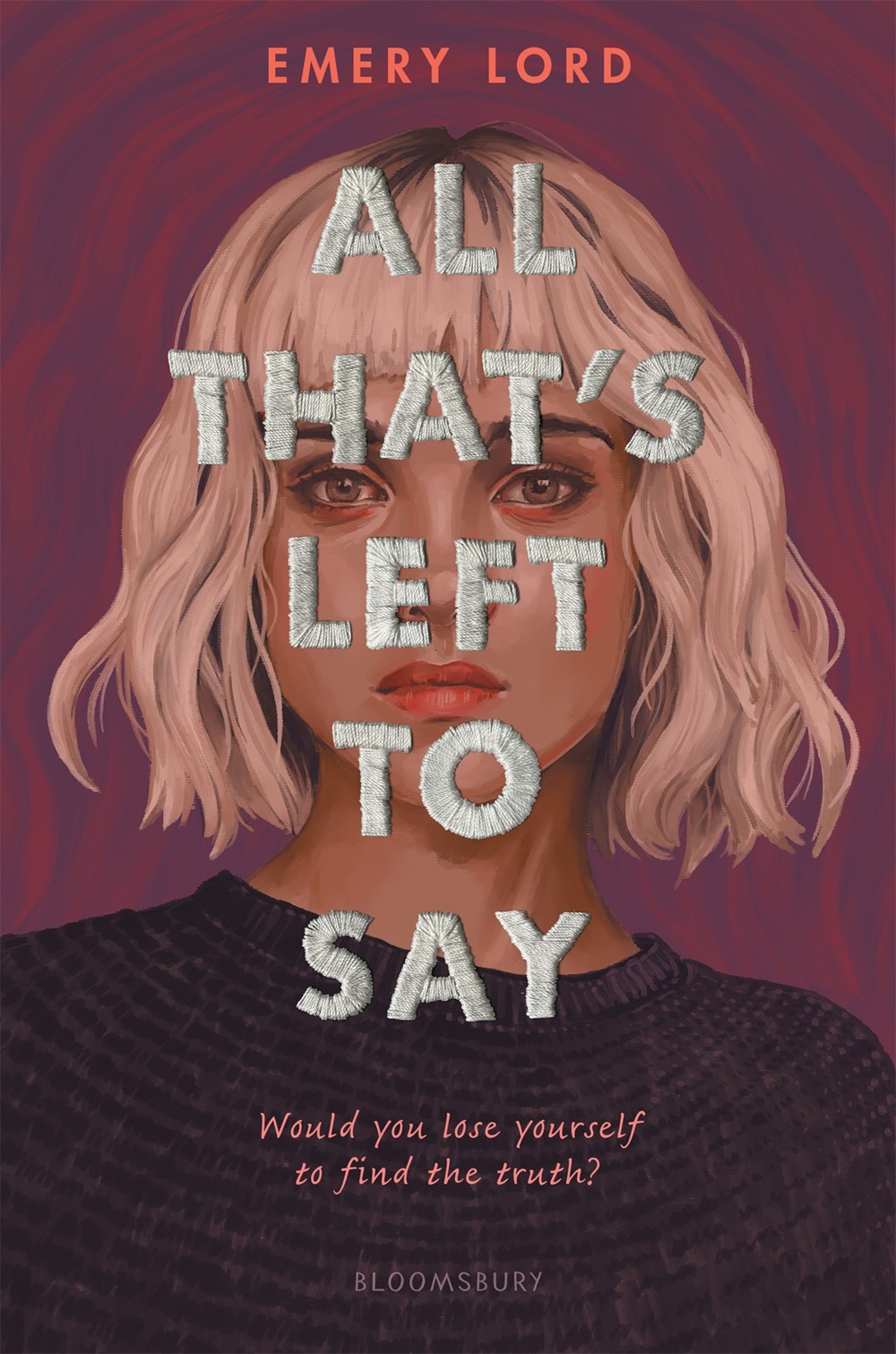 Hannah MacLaren has grown up between two worlds: her own, where she scrapes by happily as the daughter of a single mother, avoiding the other, upper crust world of her cousin and best friend, Sophie. The two have had a plan since they were young: get out together from Hannah's paycheck-to-paycheck life and Sophie's cosseted one where she does not fit in. However, their dreams are shattered before their junior year when Sophie overdoses at a party, leaving a confused and angry Hannah to pick up the pieces. Determined to find the person who gave her the drugs that killed her, Hannah and Sophie's best school friend, Gabi, concoct a scheme to find the culprit.
This was an amazing, insightful look into the grief process, and the stigmatization and class issues behind opioid addiction. Lord's writing depicted Hannah's pain and anger wonderfully, and poetically stressed the pain of facing the fact that the person you loved had secrets you are not responsible for, and the importance of letting that hurt and anger go. The insights into opioid addiction are timely and important, and I highly encourage anyone to start this book, and stay for the exciting who-dunnit.
---
The Bodyguard Unit
Author: Xavier, Clement
Illustrator: Lisa Lugrin and Albertine Ralenti
Call number: Y GN 324.6 XAV
Reviewer: Randy Morgan
Date: November 29, 2023
The Bodyguard Unit is captivating from dialogue to imagery. This graphic novel depicts Edith Garrud's involvement with the Women's Social and Political Union. Edith was recruited to teach women Jujitsu to defend themselves against the violence bestowed upon those who participated in rallies demanding women's right to vote.
Author Clement Xavier cleverly included news headlines and photographs depicting how fear mongering was leveraged for continual justification to suppress women's right to vote. Artists Lisa Lugrin and Albertine Ralenti put a lot of detail into facial expressions and body language capturing the brutality faced by the Women's Suffrage movement. This combination makes The Bodyguard Unit an engrossing read.
---
Never a Hero
Author: Len, Vanessa
Call number: NEW Y FIC LEN
Reviewer: Randy Morgan
Date: November 29, 2023
Joan saved her family by deconstructing the legend that protected humanity from monsters. In doing so, she dissolved all previous alliances. In doing so, she has endangered many more lives. Joan's determination to save humanity has friends and foes toeing the line of protection and destruction.
Never a Hero has a slow start to establish the world of time travel, its lore, and the politics. Vanessa Len beautifully uses internal and external conflicts to develop relatable characters. Reading Never a Hero is a great stand alone, while simultaneously part of the Monster series.
---
The Blood Years
Author: Elana K. Arnold
Call Number: Y FIC ARN
Reviewer: Jody Helme-Day, Teen Librarian
Date: November 18, 2023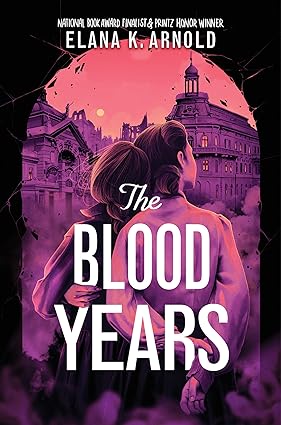 Frederieke is a teenage girl living in Czernowitz, Romania, during WWII. Her father left the family when she and her sister were young, and they live with their mother and grandfather. Rieke adores her grandfather, who tries to keep her shielded from the antisemitism that is taking over the country. Then the Germans invade, then the Russians, then the Germans again, and life becomes increasingly harder and very dangerous as the war rages on. As her sister marries and pulls away from her, her grandfather's business is lost, and her life is at the mercy of those in power, Rieke must decide if she has the strength to let go of everything she has known in order to live.
This story is based on the author's grandmother's experience as a Jewish teenager in Romania during WWII. I was not familiar with the events of the war in Romania, so this was a learning experience for me. Rieke's voice felt authentic, and the love she has for her family is palpable. The descriptions of the city before the war, and the people in her neighborhood were beautiful, even more so because you know what is about to happen and what will be lost. It is not often that a book makes me tear up, but the ending of this one did in the best way. This is my favorite book so far this year--I highly recommend it.
---
Weyward
Author: Emilia Hart
Call Number: FIC HAR
Reviewer: Wendy Van Geison
Date: November 14, 2023
Weyward follows three women from very different time periods: Altha lives in 1619 during the witch hunts and trials, Violet from 1942 who is trapped by her father's plans for her life, and Kate from 2019 who has run from an abusive husband. The book chronicles all three women as they work to be true to themselves and the special connections they have with nature, and yet stay safe in time periods that don't accept those connections.
The chapters move back and forth between the women, but there is a pattern and flow to the story that reduces the confusion that sometimes occurs when the story line moves from past to present. I found the presenting of each woman added to the depth of the story. I could not put Weyward down. It was an easy and intriguing read.
---
Native American Heritage
Book Recommendation List
November is National Native American Heritage Month. Our community has a rich history of this culture. Join us in celebrating by reading a title from this list of books selected on the Native American experience.
Native American Heritage Book List
---
Once Upon a Tome
Author: Oliver Darkshire
Call #: 921 DAR
Reviewer: Sonja Downey
Date: October 29, 2023
When once upon a time the author stumbled into the hushed interios of Sotheran's, he was merely looking for a job. He had not even an inkling what it entailed to work in the art of antique bookselling at London's longest established and only ever so slightly haunted book store. In his delightful autobiography, Darkshire describes in loving prose the ingenious disorder of his colleagues, the safe whose keys are lost since time immemorial and various other pitfalls which make the seemingly boring life of a book seller ever so much more exciting.
This is one of the most fun memoirs I have read in a long time. Darkshire's humor is tear-inducing (more than once). He has a way with words which leave me longing with envy. And of course, by the end of the book, I wanted nothing more than to book a flight to London and step through the creaking door of Henry Sotheran Ltd. (est. 1761).
---
Things to Look Forward to
52 large and small joys for today and every day
Author: Sophie Blackall
Call #: 158.1 BLA
Reviewer: Sonja Downey
Date: October 28, 2023
This is a fun book with amazing illustrations which underline each "Thing to look forward to". Granted, some things might be debatable (my personal copy of this book would be named "47 large and small joys"), but overall I found it delightful to read each chapter. The chapters are invitingly written with great insight and humor. This is a book custom-made for those dark foggy November afternoons.
---
The Jasad Heir
Author: Hashem, Sara
Narrator: Rasha Zamamiri and Peter Ganim
Call number: Libby
Reviewer: Randy Morgan
Date: October 19, 2023
The people of Jasad believe the entire royal family died when Nazahl invaded and burned down their kingdom. This assumption and Sylvia's magic binding cuffs conceal her true identity. Sylvia's plans to remain anonymous may be foiled when Arin of Nizahl tracks a group of Jasadi rebels to her village. With the promise of freedom and protection, Sylvia agrees to be a champion for the Heir of Nizahl.
Sara Hashem's debut novel The Jasad Hair is riveting from beginning to end. Once finished the reader wants to start over because there are just enough questions to create readers itch (for the second book). The world building was thorough including politics, history, and hierarchy. Sara skillfully includes topics of: genocide, anxiety, abuse, loss, homelessness, racism, and colonialism.
---
BIBI
Author: Jo Weaver
Call #: EASY WEA
Reviewer: Mary Beth Reasoner, Children's Librarian
Date: May 24, 2023
Bibi is an elderly flamingo who looks out for the flock, and especially the babies - but when it looks like she may not be able to migrate, the rest of the flock tells her it is their turn to look out for her.
I love this picture book! The story is gently told with a lot of respect and mutual love between the generations.
As I finished reading it, I said to myself, "Yup! This is one I will buy for my personal collection!"
---
Ada Twist and the Disappearing Dogs
Author: Andrea Beaty and David Roberts
Call #: J FIC BEA
Reviewer: Wendy Van Geison
Date: June 5, 2023
Ada Twist and the Disappearing Dogs is the latest adventure for the Questioneers. The group of five friends, originally introduced in their individual picture books, team up to use their specialized skills to figure out why the animals in their town are disappearing. Through the use of the scientific method and their creative problem solving the friends discover it's more than the animals that might need rescuing.
The Questioneers Series is comprised of six books that are perfect in content and readability for those children ready for chapter books. I highly recommend this series as one to add to a summer reading list.
---
ERIK THE RED SEES GREEN
a story about color blindness
Author: Julie Anderson
Call #: J 617.759 AND
Reviewer: Mary Beth Reasoner, Children's Librarian
Date: May 24, 2023
When Erik begins having problems in school and on the soccer field, he discovers that he is color blind.
Endnotes: All about color and vision
I am including this children's book about color blindness in my reviews in hopes it will catch the attention of families who may be dealing with this issue. The illustrations are delightful. The story is well-told and the parents and teachers are portrayed as responsible. His classmates end up being helpful in helping Erik deal with his diagnosed color blindness.

It reminds me slightly of my own experience in not being able to read the chalkboard writings in third grade and thinking I was dumb. But no, I just needed glasses!
---
GIRLS WHO BUILD
Inspiring curiosity and confidence to make anything possible; includes 13 do-it-herself projects
Author: Katie Hughes, founder of "Girls Build"
Call #: J 621.9 HUG
Reviewer: Mary Beth Reasoner, Children's Librarian
Date: December 7, 2022
I wanted to tell you all about this great new book in the Children's Non-fiction Collection!
It profiles girls of different backgrounds and ages as they each learn to build a project.
The book begins with chapters covering terminology, tools, safety gear and skills. A materials glossary appears in the back of the book.
Do you know what a Crow's Foot is? Or how to toenail? What on earth is a Speed Square? The answers are all in the book! With adult supervision, the girls learn how to read a tape measure, drill, saw, and hammer. They learn about the different versions of each tool and all of its various parts. This book is jam-packed with diagrams and descriptive instructions!
Take a look at this summary from Amazon:
Celebrate the can-do attitude of fierce girls who know how to wield a hammer, fire up a saw, and build everything from a bookshelf to a playhouse. Featuring project photographs, this guide will inspire you to pick up your power tools and make something great.
Carpenter Katie Hughes frequently found that she was the only woman on construction worksites. To change that, she began teaching classes to girls ages 8-14, showing them how to drill, saw, and weld. Her classes quickly became sold out summer camps and she founded her own non-profit, Girls Build.

This book features candid and arresting photographs of forty-five girls showing off their power tools and can-do attitudes. Accompanying each girl is a profile interview where she speaks to her inspirations and favorite builds, plus tips for others starting out. Also included are building skills, techniques, and safety tips to teach girls -- and older beginners -- how to handle hammers, drills, and saws plus thirteen do-it-herself building projects (from the featured girls themselves) such as picture frames, nightstands, playhouses, swings, and more.
---
LAND OF STORIES: A TREASURY OF CLASSIC FAIRY TALES
PACKING FOR MARS FOR KIDS
Here are two new children's nonfiction books which were recently added to the collection.
Author: Chris Colfer
Title: THE LAND OF STORIES: A TREASURY OF CLASSIC FAIRY TALES
Call #: J 398.2 COL
Reviewer: Mrs. Reasoner, Children's Librarian
Date: September 6, 2022

The Land of Stories: A Treasury of Classic Fairy Tales
adapted by Chris Colfer is a beautiful collection of over 35 classic fairy tales stories and rhymes.
The full-color illustrations by Brandon Dorman are gorgeous.

You may have seen Chris Colfer on TV in the past when he was a musical character on the show GLEE. He is also a prolific children's chapter book author who has written the popular six volume series called LAND OF STORIES. This oversized book is a companion to that series, a beloved fairy-tale treasury that characters Alex and Conner fall into in the first magical book that started it all, The Land of Stories: The Wishing Spell.

Indulge yourself in new versions of:
Cinderella -- Hansel and Gretel -- Goldilocks and the three bears -- Jack and the beanstalk -- Little Red Riding Hood -- Snow White -- The Three little pigs -- Rumpelstiltskin -- The Elves and the shoemaker -- Beauty and the beast -- The Boy who cried wolf -- Sleeping Beauty -- The Princess and the pea -- Rapunzel -- Henny Penny -- The Little mermaid -- Three billy goats gruff -- The Snow Queen -- The Frog prince -- Puss in boots -- Thumbelina -- The Gingerbread man -- The Ugly duckling -- Pinocchio -- Little Bo Peep -- Little Miss Muffet -- Little Jack Horner -- The Old woman who lived in a shoe -- Humpty Dumpty -- Rub-a-dub-dub -- Three blind mice -- Baa, baa, black sheep -- Georgie Porgie -- Hey diddle diddle -- Pat-a-cake -- Jack and Jill -- Jack be nimble -- Mother Goose's Fairy-tale survival guide.
This book is also available in audio format (4 discs): Call # J CD-FIC COL
~~~~~~~~~~~~~~~~~~~~~~~~~~~~~~~~~~~~~~~~~~~~~~~~~~~~~~~~~~~~~~~~~~~~~~~~~~~~~~~~~~~~~~~~~~~
Author: Mary Roach
Title: PACKING FOR MARS FOR KIDS
Call #: J 629.47 ROA
Reviewer: Mrs. Reasoner, Children's Librarian
Date: September 6, 2022
Mary Roach has written an entertaining and informative book: Packing for Mars for Kids
This book is an adaption of her best-selling book for adults called Packing for Mars.
What is it like to float weightlessly in the air? What happens if you vomit in your helmet during a spacewalk?
How do astronauts go to the bathroom? Is it true that they don't shower?
The author guides us through the irresistibly strange, frequently gross, and awe-inspiring realm of space travel and life without gravity. From flying on NASA's Weightless Wonder to eating space food, this book is chock-full of first-hand experiences and thorough research. Accompanied by 35 black-and-white photographs,
Mary Roach has crafted an authoritative and accessible book that is just perfect for inquizitive middle grade readers.
---
Children's DVDs
CHILDREN'S DVDs
Mary Beth Reasoner
Children's Librarian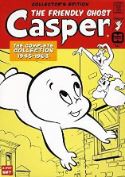 The Children's DVD Collection contains
stories, documentaries, and cartoons
of current interest as well as favorites from the past!

SAVING FIONA
This is the amazing true story of Fiona, the baby hippo born prematurely at the Cincinnati Zoo, the team that nursed her back to health, and the community who loves her.

CASPER THE FRIENDLY GHOST
Follow Casper's misadventures as he scares most adults he encounters, but delights babies and animals;
includes all 81 short films and episodes of "The New Casper Cartoon Show" made between 1945 -1963.

SCAREDY SQUIRREL
Scaredy Squirrel never leaves his nut tree. It's way too dangerous out there! But one day his worst nightmare comes true and he finds himself out of his tree and discovers something really surprising.
(I love Scaredy Squirrel and how he ends up dealing with his phobias! Very funny!)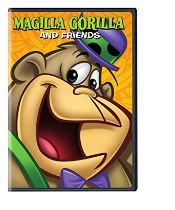 PINKALICIOUS & PETERRIFIC: PINKAMAGINE IT!
Follow Pinkalicious and her brother Peter on their adventures in the town of Pinkville!
This animated series, based on the beloved books by Victoria Kann,
encourages children to engage in self-expression
and to explore the arts, including music, dance, and visual arts.

MAGILLA GORILLA AND FRIENDS
Direct from Mr. Peeble's Pet Shop habitat, Magilla Gorilla swings into action in this hilarious collection. Showing that primates and humans share similar situations, Magilla becomes an Army draftee,
a football player, a movie star and more. It's chock full of silly predicam
---
Leo Lionni's Friends
BOARD BOOK series: Leo Lionni's Friends
Reviewer: Mrs. Reasoner, Children's Librarian

Leo Lionni is a legendary children's author and illustrator.
I am delighted with this new series presented in the Board Book format (with sturdy pages)
for our younger patrons! The illustrations are full of colorful details.
A LITTLE BOOK ABOUT SPRING
Spring is a time of budding trees, chirping birds, and croaking frogs.
Discover the wonders of spring!
A LITTLE BOOK ABOUT COLORS
Each doublespread reveals the color name in its color along with the traditional Lionni mice illustrating the color.
(GREEN: A crisp, crunchy pickle. PINK: Bubble gum that pops on your nose)
A LITTLE BOOK ABOUT ABCs
The traditional Lionni mice Introduce each letter of the alphabet with delightful illustrations.
---
BOARD BOOK series: Little People, BIG DREAMS
by Isabel Sanchez Vegara
Reviewer: Mrs. Reasoner, Children's Librarian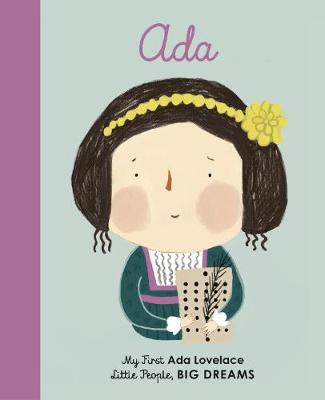 Told in simple sentences,
this series is perfect to read out loud to little dreamers.
ADA LOVELACE
Follow Ada from her childhood in England and her studies in mathematics
to her development of the first computer programming language.

AUDREY HEPBURN
Presents information about Audrey Hepburn, from her youth in Nazi-occupied Europe, through her rise to stardom in some of the era's most popular films,
to her dedication to UNICEF.

ELLA FITZGERALD
Ella Fitzgerald grew up near Harlem, in New York, where she was surrounded by music and dance. After winning first prize in a talent competition at the Apollo Theater,
she went on to tour the world with her pioneering voice.
Follow her rise to stardom as one of the top jazz singers of all time.

FRIDA KAHLO
When Frida was a teenager, a terrible road accident changed her life forever. Unable to walk, she began painting from her bed. Her self-portraits, which show her pain and grief,
but also her passion for life and instinct for survival,
have made her one of the most famous artists of the twentieth century.

Other longer titles in this series can be found
in the Juvenile Non-fiction 921 Biography section:
Agatha Christie, Amelia Earhart, Marie Curie, and Coco Chanel
---