NPR: THE FIRST 40 YEARS
Title: NPR: the first 40 years (Audiobook)
Call #: CD 791.447 NPR
Reviewer: Oscar Calinescu

I thoroughly enjoyed this collection of the highlights in American history and culture from the 1970s-2000s. It's essentially a "greatest hits" collection, but for news radio. It intermingles serious stories with silly bits, in a very well executed balance. It's refreshing to take a break from today's new cycle, by getting to witness the coverage of events like 3-Mile Island, Watergate, & the Velvet Revolution of Czechoslovakia, as well as interviews and stories with comedians and writers spanning decades. 4/5 stars.
---
PAPER HEARTS
by Courtney Walsh

Call Number: G FIC WAL
Reviewer: Rita Miller, Library Assistant
Love is in the Air!
I absolutely loved this novel! Paper Hearts is a lighthearted story with the perfect sprinkling of love and romance. You're sure to get swept away. An enjoyable cast of characters will captivate you. Their quest for love and the art of matchmaking takes place in one of the most romantic addresses, Loves Park, Colorado, where its community has only one thing on it's mind.
Love.
However, whether a sprinkling or a hefty dash, Abigail Pressman wants nothing to do with love and romance. The expansion of her quaint little bookstore is the only thing in her sights right now. Who needs love anyways? Surely not Abigail.
With continuous matchmaking efforts pushed upon her almost daily, Abigail finally agrees to join the small, yet eccentric group of ladies who romantically refer to themselves as the Valentine Volunteers. In the midst of it all, Abigail is suddenly faced with her new landlord, Jacob Willoughby, the new doctor in town, who just bought the building she herself was hoping to buy. At first, her faith in love reignites and then quickly fades as she realizes eviction is inevitable.
The matchmakers, after finding this out, have a renewed enthusiasm for Abigail. She reluctantly plays along and gets entangled with more thoughts of emotion for this man than she really wants to believe. The laws of love and the Valentine Volunteers work overtime on giving Abigail a chance of romance, thus leaving the reader happy in the end.

Courtney Walsh, a Carol Award Finalist, lived in Loveland, Colorado which was the inspiration for her books. Her sequel to this romantically lighthearted novel is Change of Heart.
---
THE THIN MAN Series (DVD)
Reviewer: Bob Rhodes
The Tecumseh District Library is now pleased to offer our patrons all six films of the Thin Man series starring William Powell and Myrna Loy as playful husband and wife sleuths Nick and Nora Charles. Beginning with 1934's The Thin Man, Powell's Nick Charles is a semi-retired detective famous for his crime solving abilities and choice of oddball friends that his wife Nora refers to as "the nicest people" even though most of them are ex-cons from Nick's previous cases. Myrna Loy's Nora is the beautiful and wealthy wife that assists her husband with both crime-solving and excessive consumption of bottled spirits that doesn't seem to hinder their ability to get the job done. The most outstanding thing about The Thin Man is the relationship between Nick and Nora which almost overshadows the film's storyline because of the way they bounce wit and humor off each other even in the face of danger. The oddball characters that play throughout the film become almost comical with their speedy dialog and 1930's New York gangster lingo – "you can't pin that one on me"! If any of this sounds intriguing, I would strongly suggest giving The Thin Man and its five sequels a go. The nights are still cold and dark so what could be better than a classic detective story topped with romance and humor. Enjoy!
The Thin Man (1934)
After the Thin Man (1936)
Another Thin Man (1939)
Shadow of the Thin Man (1941)
The Thin Man Goes Home (1945)
Song of the Thin Man (1947)
---
LOUISIANA'S WAY HOME
by Kate DiCamillo, a Newbery Medal winning author
Call Number: J FIC DIC
Reviewer: Mary Beth Reasoner, Children's Librarian

I have loved books written by Kate DiCamillo ever since I read her first children's novel,
Because of Winn Dixie.
My latest love is Louisiana's Way Home. The out-of-the-ordinary plot moves right along and is filled with plot twists. What IS going to happen next? I am captivated by all the characters; they each have their own unique way of looking at life. Some of the characters are down to earth, some are nutty, some are bitter, some are kind, some are mysterious - their personalities really run the gamut! This book would be a great story to read aloud at bedtime or in a classroom; so many opportunities for expressive narration and dialogue!
I must make a point to order the companion novels, Raymie Nightingale and Beverly, Right Here.
Summary
Here is the story of a young girl who is unexpectantly transported to Georgia by her eccentric granny and what happens to them when they end up in the town of Richford and interact with its residents.
"When Louisiana Elefante's granny wakes her up in the middle of the night to tell her that the day of reckoning has arrived and they have to leave home immediately, Louisiana isn't overly worried. After all, Granny has many middle-of-the-night ideas. But this time, things are different. This time, Granny intends for them never to return. Separated from her best friends, Raymie and Beverly, Louisiana struggles to oppose the winds of fate (and Granny) and find a way home. But as Louisiana's life becomes entwined with the lives of the people of a small Georgia town — including a surly motel owner, a walrus-like minister, and a mysterious boy with a crow on his shoulder — she starts to worry that she is destined only for goodbyes."
Let's Get Acquainted With the Author!
Kate DiCamillo's writing journey has been a truly remarkable one. She grew up in Florida and moved to Minnesota in her twenties, when homesickness and a bitter winter led her to write Because of Winn-Dixie -- her first published novel, which became a runaway bestseller and snapped up a Newbery Honor. Since then, the best-selling author has explored settings as varied as a medieval castle and a magician's theater while continuing to enjoy great success, winning two Newbery Medals and being named National Ambassador for Young People's Literature.

Kate DiCamillo's books' themes of hope and belief amid impossible circumstances and their messages of shared humanity and connectedness have resonated with readers of all ages around the world. In her instant #1 New York Times bestseller The Miraculous Journey of Edward Tulane, a haughty china rabbit undergoes a profound transformation after finding himself face down on the ocean floor -- lost and waiting to be found. The Tale of Despereaux, is a Newbery Medal-winning novel that stars a tiny mouse with exceptionally large ears who is driven by love to become an unlikely hero. The Magician's Elephant, an acclaimed and exquisitely paced fable, dares to ask the question What if? And Kate DiCamillo's second Newbery Medal winner, Flora & Ulysses, was released to great acclaim.

Kate DiCamillo now lives in Minneapolis, where she faithfully writes two pages a day, five days a week.
---
An Amish Christmas
Author: Cynthia Keller
Call #: G FIC KEL
Reviewer: Rita Miller
In celebration of the christmas season, I chose "An Amish Christmas" by Cynthia Keller, who is known for her delightful Amish Christmas novels, to review. It was a wonderful way to bring the simplicity of the season to my own celebrations. I thought it was nicely written and enjoyed the characters.
In An Amish Christmas, The Hobarts, James, Meg and their three children seemed to have everything going for them, a beautiful home, nice cars, plenty of family vacations, when suddenly they are brought to financial ruin when James loses his job. A fact he has been keeping from his family. Now in financial ruins, they are presented with new life circumstances.
A humiliating situation for both James and Meg, the family is uprooted and forced to relocate. Relocating to Meg's seemingly uninterested parents back home, they set out towards an uncertain future.
A mishap along the way brings The Hobart family into uncharted territory. An amish family of all things. The Lutz family, generous and kind, offers the safety and security of their home, to be a temporary place to stay, while their car gets the necessary repairs it needs. A temporary place that James, Meg and their three children find somewhat of an inconvenience. Who doesn't have a cell phone or even electricity? The children don't want to have any part of this nightmare and decide that this could not be normal.
For me, delight is taken as the story continues to evolve. An easy and enjoyable novel from beginning to end.
---
Kind Hearts and Coronets
Title: Kind Hearts and Coronets
Call # DVD KIN
Reviewer: Bob Rhodes
If any of our TDL patrons are fans of the Hollywood classics, we now have in circulation several films from the Alec Guinness collection in which he joined Easling Studios in England and starred in many notable and award winning films. Ranging from black comedy to romantic comedy, Alec Guinness portrayed some of the most memorable characters during this period.
In the 1949 film Kind Hearts and Coronets, Guinness portrays at least 8 characters in a single movie but is not really the true star of the film. Set in Edwarian England, actor Dennis Price plays lead character Louis Mazzini who learns at a young age that he is in fact born into the elite D'Ascoyne family. Having been denounced by the family, losing his mother and thrown into a life of poverty, Louis decides it is time to take vengeance upon the D'Ascoyne lineage and advance himself to Duke. The only way for him to do this is by murdering the eight members of the D'Ascoyne famiy that stand between him and his objective. Alec Guinness plays the eight doomed members of the family including a female suffragette that Louis manages to check off his list by shooting an arrow into her hot air balloon while dropping leaflets on the city.
Overflowing with amazing performances, romance and diabolical schemes,Kind Hearts and Coronets has an ending that is most twisted and memorable and I highly encourage you to view this and many other films in our new Alec Guinness Collection. Enjoy!
---
Miss Fisher and the Crypt of Tears
Title: Miss Fisher and the Crypt of Tears
Call #: DVD MIS
Reviewer: Bob Rhodes
If any of TDL's patron's are familiar with the sassy and sensual sleuth Phryne Fisher, who came into popularity with the television seris Miss Fisher's Murder Mysteries, you will be delighted to know that she has now returned to what was the big theatrical debut in Miss Fisher and the Crypt of Tears. If you are not familiar with her, you won't be lost. Director Tony Tilse, who helped pioneer the television series from the very start, is once again behind the helm of this feature film and does not fail to give us the glitz and glamour we all learned to love about her character. Set in 1929, Actress Essie Davis returns as the beautifully glamorous Phryne Fisher along with her love interest from her past, Detective Inspector Jack Robinson (Nathan Page) as the two set out to solve the mystery of why a small Bedouin village was tragiccaly destroyed and how the devastation is linked to a green jewel taken from the mysterious Crypt of Tears, a tomb only known through legends. Though made for the big screen, the film has the look and feel of a made for television movie which is not all bad considering the high production quality, exciting chase sequences both on land and on top of a train (yes, a train!) to beautiful and exotic desert locations that will stir the romantic in you. Miss Fisher and the Crypt of Tears is both mystery and treasure hunt rolled into one and it makes for a fun evening on these long, cold night. Enjoy!
---
The Snow Child
The Snow Child
Author: Eowyn Ivey
Call#: FIC IVE
Reviewer: Rita Miller
If you're searching for a cozy read this winter, please consider this charming story from our suggested 2021 Winter Reads List. The cover alone reminds you of playing in the snow as a child. From the expectations of the beautiful white snow that surrounds and covers everything to the loud silence as it slowly falls.
Based upon a Russian Folktale, Jack and Mabel, an aging couple, make their dreams a reality. They move from civilized Pennsylvania to the snowy Northern Territory of Alaska in 1920. In search of happiness, the couple dreams of homesteading the rough raw land hoping it will distract them from the sadness and loss of their child. They soon realize that the isolation only magnifies their yearning for a child.
In the routine chores and work around the farm, they, for a brief time, forget their sadness and grief as they playfully enjoy and delight in the beauty of the first snowfall of the season. A child made of snow. Carefully made of snow. She is beautiful. A Wish, they wish. Hope.
All hope is quickly forgotten until one day they see her. Is it their imagination? Oh the idea of having a child of their very own! It would be the happiness they both want. A child to love. A child to love them back. So patiently, Jack and Mabel take their time gaining the trust of the little girl named Faina.
She appears through the trees and visits briefly giving very little answers to the many unasked questions.
Mabel decides to confide in her friend, Esther, who has lived in these parts for many years. Esther, knowing how difficult it is to survive out here without good friends, explained that isolation is sometimes so strong we begin to see things that aren't really there. Mabel convinced and knowing otherwise, reluctantly accepts her explanation.
Jack and Mabel, along with their friends, eventually come to know the girl named Faina. Faina lovingly becomes part of their families. Families that are used to the unrelenting way of life there in the frozen north. Where realities can be harsh and sometimes unpredictable. Knowing full well that happiness could be theirs, if only for awhile.
I found this to be a wonderful story filled with hope, love and eventually acceptance of things that can be hard to understand. The need for love and hope in a harsh world is a good thought to take away from this folktale.
---
THE KISSING HAND
Author: Audrey Penn
Illustrator: Ruth E. Harper and Nancy M. Leak
Call #: Easy Pen
Reviewer: Rita Miller

The Kissing Hand holds the Ed Press Winner Seal for Excellence in Educational Publishing. Once you start this delightful story, you'll soon realize why.
Children and parents alike are faced sooner or later with separation from each other. Going to school for the first time can bring uncertainty and often time sadness. Through this heartwarming story, Mrs. Raccoon reassures her son, Chester, that going to school can be fun. She instills confidence in him while acknowledging his uncertainty with a loving solution. The illustrations are charming and show real feelings and expressions to impact the full meaning of the author's message.
I would encourage this delightful story to be included in any child's collection of bedtime favorites.
---
Night Train To Munich
Call #: DVD NIG
Reviewer: Bob Rhodes
Night Train to Munich (1940) is director Carol Reed's Pre World War 2 thriller that takes the viewer into the world of spies and espionage with plenty of action, romance and a dash of comical relief. The film begins as Anna Bomasch (Margaret Lockwood) and her inventor father Axel Bomasch (James Harcourt) have been kidnapped by Nazi Germany in order to use Axel's knowledge of armorplating to Germany's advantage. A young Rex Harrison plays the role of Gus Bennett, a British agent who volunteers to go undercover as a German Officer in order to bring them both back to England and safety. Easy plan? Not really. Filled with many "how are they going to get out of this one" moments, Night Train To Munich takes the viewer from Czechoslovakia to the snow covered Alps of Switzerland in one and a half hours of pure high paced entertainment. Enjoy!
---
ALL YOU NEED FOR A SNOWMAN
Author: Alice Schertle
Illustrator: Barbara Lavallee
Call #: Easy Sch
Reviewer: Rita Miller
Yes! It's that time of year! The anticipation for it to snow is all around us. It only takes one snowflake to fall to excite the fun and imagination of yesterday, today and snowfalls yet to come. The joy of being outside and building a snowman is a tradition shared by young and old alike. In, "All You Need For a Snowman," the children are excited for that first flake of snow. There is one, then two, and then there are millions. With snowflakes falling all around, the children pack the snow into the biggest snowball they can. Next, a middle-sized one and then a smaller one. Working together, they build the biggest snowman ever. As the snow continues to fall, they build a friend for their snowman and dress them, each being unique. This delightful story is a nice reminder that the joy of pretend and imagination couldn't be any more pure than the first snowfall we look forward to each year. I enjoyed the colorful and clean watercolors used for the illustrations. They are well suited for this story. Share this fun wintertime story with your bedtime audience.
---
The Beekeeper's Ball
Author: Susan Wiggs
Call #: FIC WIG
Reviewer: Rita Miller

Once again Susan Wiggs captives her readers with The Beekeeper's Ball. The sequel continues in the small Sonoma Town of Archangel where Isabel Johansen, Tess Delaney's newfound half-sister, makes her dreams become a reality. A chef in her own right, she decides to transform her charming childhood home of Bella Vista into a travel culinary getaway.
Bella Vista known for its lush and lavish rolling hills of grapes, acres of apple trees and now the addition of her honeybees becomes the backdrop for what will be the wedding of the year. While the wedding plans and renovations are underway, Isabel finds that beekeeping becomes a bit more interesting when she unexpectedly meets Cormac O'Neill. The man who has arrived to write her grandfather's biography...
A story of family secrets begin to unravel again. Isabel who once found comfort in the familiar surrounding of home and family now has to decide on chance.
---
The Apple Orchard
Author: Susan Wiggs
Call #: CD - FIC WIG
Reviewer: Rita Miller

The setting for The Apple Orchard takes place in what the author describes in whimsical detail. She takes her time to let the beautiful details come together to make you feel as if you can actually picture this peaceful sleepy town. The beautiful place in Sonoma town called Archangel is home to a family rich in history as old as the 100 acre apple orchard it grows on. Tess Delaney, an Antique Dealer, who lives a very different lifestyle of no strings, no attachments, finds her way to Archangel and all it has to offer. It reveals many unknowns and family secrets which Tess is not expecting to learn or even be part of. So she believes... Time spent at Archangel is a great teacher for Tess helping her to realize that learning to be part of a family filled with love and great food is all that really counts in life.
Delicious seasonal recipes are shared with readers throughout this delightful story. I look forward to the sequel, The Bee Keeper's Ball, which will continue this wonderful story at Bella Vista.
---
The answer is...
Author: Alex Trebek
Call #: CD 921 TRE
Reviewer: Sonja Downey
At long last, Alex Trebek allows his faithful fans glimpses into his life. In short essays Alex outlines scenes of his life and grants the reader a few hitherto unknown tidbits about himself. Who would have thought that Alex Trebek is an accomplished handyman and fixes pretty much everything around his house? Or - and that may come as a shock - Alex Trebek swears!
The audio book is read by Alex Trebek himself with support from Ken Jennings, one of the most famous champions on Jeopardy. It is very entertaining to listen to and has the feel of a coffee hour with the famous show host and his friend. I enjoyed it thoroughly.
---
The Poet's Dog
by Patricia MacLachlan, a Newbery Medal winning author
Call Number: J FIC MAC
Reviewer: Mary Beth Reasoner, Children's Librarian
This gentle chapter book really had an impact on me and lingered in my memory for quite a while. Part of the reason is that the story is short enough to be read in one sitting, so the plot, the characters, the dialogue, and the setting stayed with me as a whole experience without interruption.
Here's the summary of the poignant story about the relationship between two children, a poet, and a dog, and how they help one another survive loss and recapture love.
Teddy is a gifted dog. Raised in a cabin by a poet named Sylvan, he grew up listening to sonnets read aloud and the comforting clicking of a keyboard. Although Teddy understands words, Sylvan always told him there are only two kinds of people in the world who can hear Teddy speak: poets and children.
Then one day Teddy learns that Sylvan was right. When Teddy finds Nickel and Flora trapped in a snowstorm, he tells them that he will bring them home--and they understand him. The children are afraid of the howling wind, but not of Teddy's words. They follow him to a cabin in the woods, where the dog used to live with Sylvan . . . only now his owner is gone.
As they hole up in the cabin for shelter, Teddy is flooded with memories of Sylvan. What will Teddy do when his new friends go home? Can they help one another find what they have lost?
---
Meet Me at the Museum
Author: Anne Youngson
Call #: FIC YOU
Reviewer: Sonja Downey
Tina Hopgood, disenchanted British housewife, is trying to connect with her past by writing a letter to Professor P.V. Glob. Unfortunately Prof. Glob is no longer alive and her letter is answered by Prof. Anders Larsen. Grappling with the loss of his wife, Prof. Larsen is also fighting the demons of his past. Anders and Tina engage in a penpalship which slowly progresses into deep friendship.
This is a breathtakingly beautiful book in content and language. The historical facts about the Tollund Man in Denmark were extremely fascinating. The story evolved with such slow tenderness. Each letter Tina and Anders exchanged brought more food for thought and so the book carried on long after the last letter ended.
---
The Infamous Ratsos

by Kara LaReau
A Theodore Seuss Geisel Honor Book
Call Number: J FIC LAR
Reviewer: Mary Beth Reasoner, Children's Librarian

Although the title and cover graphic may not be the most inviting,
this early reader chapter book is great! I loved it! It is so funny!
(I cannot wait to read the sequel - The Infamous Ratsos are not afraid!

Here's the summary:
Louie and Ralphie Ratso's dad, Big Lou, always says that there are two kinds of people:
those who are tough and those who are soft. Louie and Ralphie are tough, tough, tough, just like Big Lou,
and they're going to prove it. But every time they try to show just how tough they are,
the Ratso brothers end up accidentally doing good deeds instead.
What'll Big Lou do when he finds out they've been acting like softies all over the Big City?
Perfect for emerging and reluctant readers, this clever and surprisingly warmhearted chapter book
shows that being tough all the time can be really tough.
---
The Handmaid's Tale
Author: Margaret Atwood with art & adaptation by Renee Nault
Call #: GN NAU
Reviewer: Chuck Harpst

In Margaret Atwood's dystopian future, environmental disasters and declining birthrates have led to a Second American Civil War. The result is the rise of the Republic of Gilead, a totalitarian regime that enforces rigid social roles and enslaves the few remaining fertile women. Offred is one of these, a handmaid bound to produce children for one of Gilead's commanders. Deprived of her husband, her child, her freedom, and even her own name, Offred clings to her memories and her will to survive. At once a scathing satire, an ominous warning, and a tour de force of narrative suspense, The Handmaid's Tale is a modern classic.

This captivating page-turner kept me on the edge of my seat hoping that Offred would be able to escape from the clutches of the military regime and once again find happiness. If you enjoy reading action-packed stories full of suspense, this is the book for you.
---
Children's DVDs
CHILDREN'S DVDs
Mary Beth Reasoner
Children's Librarian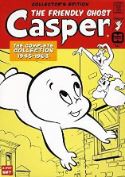 The Children's DVD Collection contains
stories, documentaries, and cartoons
of current interest as well as favorites from the past!

SAVING FIONA
This is the amazing true story of Fiona, the baby hippo born prematurely at the Cincinnati Zoo, the team that nursed her back to health, and the community who loves her.

CASPER THE FRIENDLY GHOST
Follow Casper's misadventures as he scares most adults he encounters, but delights babies and animals;
includes all 81 short films and episodes of "The New Casper Cartoon Show" made between 1945 -1963.

SCAREDY SQUIRREL
Scaredy Squirrel never leaves his nut tree. It's way too dangerous out there! But one day his worst nightmare comes true and he finds himself out of his tree and discovers something really surprising.
(I love Scaredy Squirrel and how he ends up dealing with his phobias! Very funny!)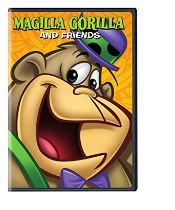 PINKALICIOUS & PETERRIFIC: PINKAMAGINE IT!
Follow Pinkalicious and her brother Peter on their adventures in the town of Pinkville!
This animated series, based on the beloved books by Victoria Kann,
encourages children to engage in self-expression
and to explore the arts, including music, dance, and visual arts.

MAGILLA GORILLA AND FRIENDS
Direct from Mr. Peeble's Pet Shop habitat, Magilla Gorilla swings into action in this hilarious collection. Showing that primates and humans share similar situations, Magilla becomes an Army draftee,
a football player, a movie star and more. It's chock full of silly predicam
---
How Long 'Til Black Future Month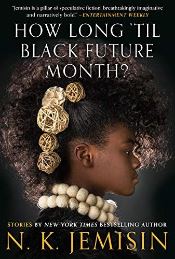 Author: N.K. Jemisin
Call Number: Available through MeL
Reviewer: Elizabeth Allen

Spirits haunt the flooded streets of New Orleans in the aftermath of Hurricane Katrina. In a parallel universe, a utopian society watches our world, trying to learn from our mistakes. A black mother in the Jim Crow South must save her daughter from a fey offering impossible promises. And in the Hugo award-nominated short story "The City Born Great," a young street kid fights to give birth to an old metropolis's soul. This short story collection from three-time Hugo Award winner N.K. Jemisin explores worlds filled with magic and, like all good speculative fiction, asks us to question the essence of our world and the nature of humanity. This collection features worlds and experiences that are alien, frightening, strange, and awe-inspiring but also in many ways familiar, diverse, resilient, and full of hope. I recommend this collection to anyone that enjoyed her award-winning Broken Earth trilogy (the story "Stone Eater" will be familiar), fans of sci-fi and fantasy, and anyone who loves stories that stick with them for weeks afterwards.
---
The Prince and the Dressmaker
Author: Jen Wang
Call Number: GN WAN
Reviewer: Amanda Fields

This is a charming story about a seamstress who dreams of being a world-renowned fashion designer and a prince who wants to gain a bit of freedom from his royal obligations by wearing beautiful dresses as the Lady Crystallia. The artwork is so colorful and really brings the stunning fashion designs to life. I keep picking this book up whenever I want a fun, heart-warming story.
---
Leo Lionni's Friends
BOARD BOOK series: Leo Lionni's Friends
Reviewer: Mrs. Reasoner, Children's Librarian

Leo Lionni is a legendary children's author and illustrator.
I am delighted with this new series presented in the Board Book format (with sturdy pages)
for our younger patrons! The illustrations are full of colorful details.
A LITTLE BOOK ABOUT SPRING
Spring is a time of budding trees, chirping birds, and croaking frogs.
Discover the wonders of spring!
A LITTLE BOOK ABOUT COLORS
Each doublespread reveals the color name in its color along with the traditional Lionni mice illustrating the color.
(GREEN: A crisp, crunchy pickle. PINK: Bubble gum that pops on your nose)
A LITTLE BOOK ABOUT ABCs
The traditional Lionni mice Introduce each letter of the alphabet with delightful illustrations.
---
BOARD BOOK series: Little People, BIG DREAMS
by Isabel Sanchez Vegara
Reviewer: Mrs. Reasoner, Children's Librarian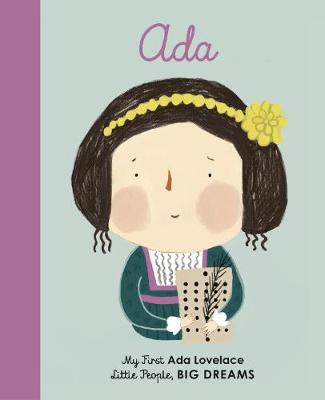 Told in simple sentences,
this series is perfect to read out loud to little dreamers.
ADA LOVELACE
Follow Ada from her childhood in England and her studies in mathematics
to her development of the first computer programming language.

AUDREY HEPBURN
Presents information about Audrey Hepburn, from her youth in Nazi-occupied Europe, through her rise to stardom in some of the era's most popular films,
to her dedication to UNICEF.

ELLA FITZGERALD
Ella Fitzgerald grew up near Harlem, in New York, where she was surrounded by music and dance. After winning first prize in a talent competition at the Apollo Theater,
she went on to tour the world with her pioneering voice.
Follow her rise to stardom as one of the top jazz singers of all time.

FRIDA KAHLO
When Frida was a teenager, a terrible road accident changed her life forever. Unable to walk, she began painting from her bed. Her self-portraits, which show her pain and grief,
but also her passion for life and instinct for survival,
have made her one of the most famous artists of the twentieth century.

Other longer titles in this series can be found
in the Juvenile Non-fiction 921 Biography section:
Agatha Christie, Amelia Earhart, Marie Curie, and Coco Chanel
---
Good Omens
Authors: Terry Pratchett & Neil Gaiman
Call Number: FIC GAI
Reviewer: Elizabeth Allen

There is a distinct hint of Armageddon in the air. But a somewhat fussy angel and a fast-living demon - each of whom has lived among Earth's mortals and grown rather fond of the lifestyle - are not looking forward to the coming Rapture. If Crowley and Aziraphale are going to stop it from happening, they've got to find and kill the Antichrist (which is a shame, as he's a really nice kid). There's just one glitch: someone seems to have misplaced him. I recommend this book to anyone who enjoys humor and is interested in mythology (or anyone who enjoyed the recent Amazon adaptation). This collaboration brings out the best of both Pratchett's whimsical but cutting social commentary and Gaiman's beautifully weird aesthetic.
---
The Secret of Lost Things
Author: Sheridan Hay
Call # : FIC HAY
Reviewer: Susan Bach

I like stories about books and bookstores and the people who work there, and this novel delivered all three. Rosemary Savage is a young Tasmanian girl on her own – her mother has died and she doesn't know who her father is. Thanks to the generosity of a family friend, she is given a plane ticket to NYC and the opportunity to start a new life there. By chance Rosemary wanders into a huge, messy used bookstore and knows this is where she belongs. The novel contains plenty of eccentric characters, a book-related mystery and enough book history to make it fascinating. For me, the most interesting part of the story was Rosemary's development , as she finds a job, a home, some friends, and creates a new life for herself, learning to live with the loss of her mother. The writing itself was full of rich and descriptive vocabulary – quite beautiful. Recommended for those who enjoyed The Storied Life of AJ Fikry or The Thirteenth Tale.
---
The Marsh King's Daughter
Author: Karen Dionne
Call #: FIC DIO (also available in Large Print LP FIC DIO)
Reviewer: Sonja Downey

Helena is seemingly leading a great life; a loving husband, two adorable girls and a small business that keeps her little family afloat. But Helena is harboring a secret she thinks she can keep locked away deep down within herself. Everything is starting to unravel when a kidnapper and murderer escapes from prison and Helena has to make a heart-rending decision. Because who will be better suited to find the Marsh King in the depth of Michigan's Upper Peninsula, then the person who knows him best, the Marsh King's Daughter!

This book left me breathless, it was so fast paced. As I read it, I could see it as a movie in my head. The author did a fabulous job describing the gorgeous, yet at times inhospitable scenery of the U.P. Ms. Dionne delivered a nail biter and a great suspense novel.
---